Special Branch


The Hyderabad City Special Branch is one of the important wings of Hyderabad City Police Unit. The Joint Commissioner of Police is the overall incharge of Special Branch.
The prime duty of Special Branch staff is to collect advance intelligence about the activities, plans/strategies of various political, communal, student, caste, fundamental services & labour etc organisations.
The Special Branch personnal conduct passport verification and job verification work.
Besides, the above the Special Branch also does bandobust on the occasion of the State Functions, Festivals, Assembly Sessions and other important events take place in Hyderabad City.
The Special Branch Conducts discreet enquiries on various allegations levelled against various persons and organizations and sends replies to the Director General of Police, Telangana and Inpector General of Police, Intelligence, Telangana and Commissioner of Police, Hyderabad City.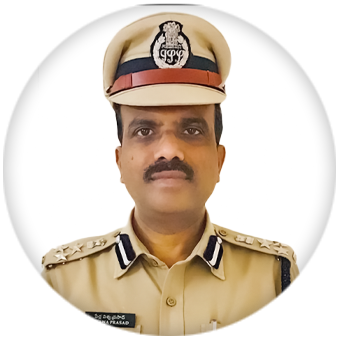 Sri P. Viswa Prasad, IPS
Jt. Commissioner of Police, (SB)
Email
:
jcp-sb-hyd[at]tspolice
[dot]gov[dot]in
IMPORTANT CONTACTS
| Sl No. | Name | Rank | Mobile No. |
| --- | --- | --- | --- |
| 01 | A.Ramreddy | ADCP | 8712661103 |
| 02 | P.Sateesh | PV.Cell | 8712661126 |
| 03 | G. Laxmi Madhavi | I/c Admin (Inspector) | 8712661131 |
For any queries and suggestions regarding this website
please Email to web-pol-hyd[at]tspolice[dot]gov[dot]in
COPYRIGHT © 2022, HYDERABAD CITY POLICE.
Designed and developed by
NIC, Telangana